During a time of great disconnect from myself and reality I pursued a lot of different therapy and worked with a lot of great people, but Colin's efficiency in getting me back to my core-happy-self was astounding. Chandra Crawford, Canadian Olympic Gold Medalist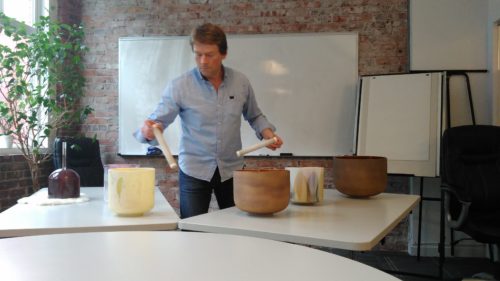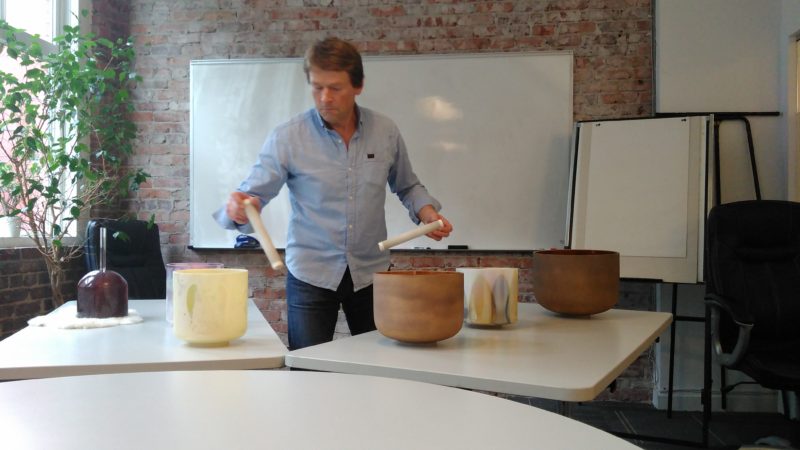 Colin Hillstrom is an "Outlier" in the field of coaching. His 'spiritual gift' lies in his natural capacity to connect people to their natural non-dualistic mind, otherwise known as the state of enlightenment.
Colin uses primarily the modalities of consciousness coaching, sound vibration, and advanced light meditation to help people shift to higher levels of awareness and choice. He is a certified sound healer, consciousness coach and workshop facilitator, singer/songwriter, recording artist, spiritual innovator, and author.
Colin plays some of the world's finest sound healing tools, the Crystal Tones brand of alchemy singing bowls. His set of 12 bowls contain several precious and semi-precious stones, including platinum (activate divine feminine consiousness), 24 karat gold (connect with spiritual abundance), azeztulite (activate I Am consciousness), pink tourmaline (emotional healing), serpentine (kundalini energy), and indium (cellular health).
VIDEOS
Watch an interview with Colin Hillstrom on sound and consciousness
Watch Colin speak about the levels of consicousness as he prepares for a workshop on managing your inner power
Watch Colin speak on the subject of anger and health 
Watch Colin play sound bowls and speak about brain health, pt 1
Watch Colin play sound bowls and speak about brain health, pt 2
CONTACT
Reach Colin directly via voice or text: 604-780-0686
E-mail: colin@colinhillstrom.com