During a time of great disconnect from myself and reality I pursued a lot of different therapy and worked with a lot of great people, but Colin's efficiency in getting me back to my core-happy-self was astounding. Chandra Crawford, Canadian Olympic Gold Medalist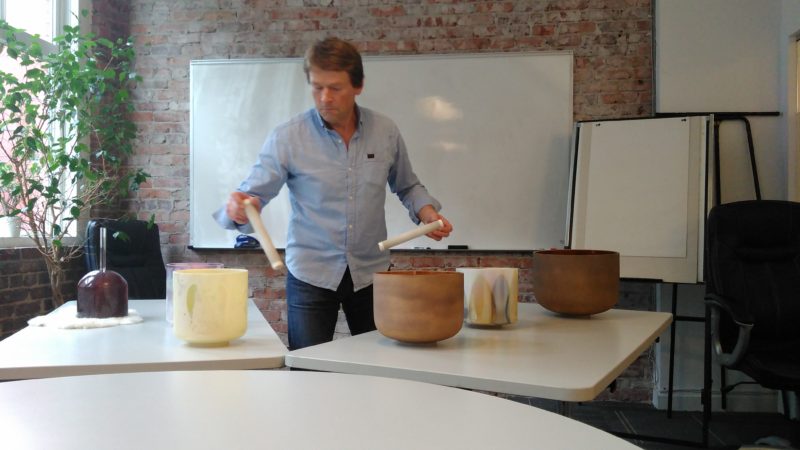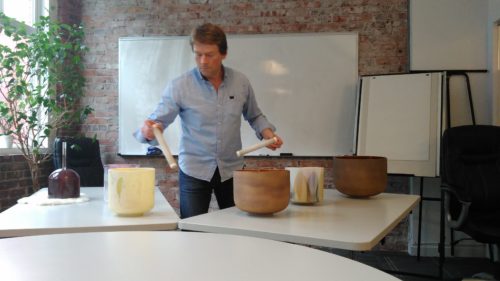 I'm Colin Hillstrom, on a mission to help raise human consciousness as a sound healer, conflict coach, author, recording artist, and innovator. I reside in the vortex energy of Bragg Creek, AB in the foothills of the Canadian Rockies, from where I teach and coach internationally by phone.
Colin Hillstrom's Profile visit EVENTBRITE
Videos & Podcasts with Colin Hillstrom
Watch Colin speak about emotional intelligence and the levels of conscousness as he prepares for a workshop on managing your inner power
Listen to Colin speak about Chakra Sound Healing
Watch Colin speak on the subject of anger and health 
Watch Colin play sound bowls and speak about brain health, pt 1
Watch Colin play sound bowls and speak about brain health, pt 2 
My love of exploration and my ability to take the risk of following my heart has two purposes:
To bring me joy and to inspire and guide other people to embrace their higher purpose. 
I am here to go – in consciousness – where others fear to tread, and to demonstrate what's most important of all:
To never blame another for anything, for the moment you let go of blaming you open the door to unconditional love, a state that inspires and invites miracles.
---
Colin's journey to health, healing, and wholeness started in 1987 when he faced chronic illness. That's when he was introduced to live foods, wheatgrass, and functional nutrition. Colin created his first full-time wellness centre in 1994 and has studied and certified under various master practitioners, including Dr. Reimer Banis, MD, ND and world-renowned sound healer and innovator Sharry Edwards. Colin is a Certified Conflict Coach with the Justice Institute of British Columbia (JIBC). He has created and taught a sound healing course for practitioners of quartz crystal singing bowls, has developed and taught consciousness coaching tools, has written several books, recorded a CD with crystal singing bowls and cello, and has composed a concept album based on sacred texts and teachings that have influenced his journey towards the peak of 'The Mountain'.
Cell: 403-708-7408.  E-mail: colinhillstrom@gmail.com