"Thank you, Colin, for our session today.  With each session I can feel myself growing and expanding my capacity to be the best person I can be." Jennifer Buckler, Director, One Wellness + Spa, Canmore, AB, Canada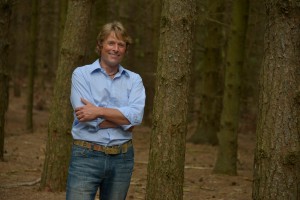 WHY COACHING
One of the real challenges of making true progress in one's life, is that often we cannot access our inner guidance.  There are many reasons for this, including the fact that our unconscious mind guides up to 95% of our choices and actions, and that our conditioning runs as deep and far back as the emotional condition of our mother during her pregnancy.
Who is coaching for? Coaching is for people, regardless of age, gender, culture, or profession, who desire real change in one or more of the four cornerstones of relationship: Body/Energy, Self/Others, Work/Service, Nature/Environment. The question really is whether a person is coach-able. This we will discover during the complimentary 30-minute telephone exploration. A couple more reasons why one would consider coaching:
"You can't make positive choices for the rest of your life without an environment that makes choices easy, natural, and enjoyable." Deepak Chopra, MD
"Coaching is a powerful alliance designed to forward and enhance the lifelong process of human learning, effectiveness, and fulfillment." (from: "Co-Active Coaching")
WHY CONSCIOUSNESS COACHING
"The secret thread running through all existence is the evolution of consciousness. This evolutionary process has not been completed. Within the seeking and aspiration that move through humanity, there is an underlying pressure for the manifestation of a new level of consciousness. This new consciousness will refashion both our physical bodies and our mental capabilities into a new, integrated, and harmonious structure." (from "The Mind of Light" by Sri Aurobindo)
The real reason why one would consider receiving Consciousness Coaching from Colin Hillstrom, is best illustrated by something that Einstein said, which is that THE SOLUTION TO A PROBLEM CANNOT BE FOUND AT THE LEVEL OF THE PROBLEM.
Consciousness Coaching is for people who are keen on accessing their INTUITIVE GOODNESS (universal consciousness), because it stirs imagination and awakens possibility, which are key and core ingredients to evolution and the co-creative process.
WHY COLIN HILLSTROM
Colin Hillstrom, BA (ec) has a broad background spanning financial planning, corporate finance, holistic healing, energy medicine, energy psychology, and consciousness coaching. Colin has worked with thousands of clients, has authored several books on wellness and self-mastery, and has consulted and designed several holistic wellness centers (one of which is recommended by Suzanne Somers in her bestselling book "Breakthrough: Eight Steps to Wellness"
"Colin was a light for me in a midst of a storm. He was able to help me acknowledge the need for balance in all areas of my life. Colin gave me insight and easy tools that were simple and made huge changes in my life. I noticed as we worked on one or two areas of my life, it helped all the areas feel more balanced and manageable too. Anyone who is ready for change to get unstuck, and finally put dreams into action, would highly benefit working with Colin." Stacey Frizell, Calgary, AB, Massage Therapist and Intuitive Coach
CLICK HERE FOR MORE TESTIMONIALS
GETTING STARTED
Contact Colin Hillstrom directly for a complimentary 30-minute telephone consultation: (604) 780-0686