"Thank you, Colin, for our session today.  With each session I can feel myself growing and expanding my capacity to be the best person I can be." Jennifer Buckler, Director, One Wellness + Spa, Canmore, AB, Canada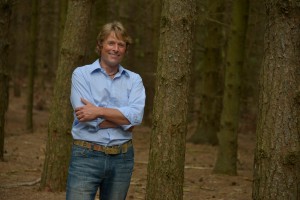 WHAT
Everything I do, I believe in fostering inner leadership capabilities. I believe in leading from the sublime levels of consciousness.
The way I foster inner leadership capabilities is through a systematic quantum field-based approach that generates insights, ideas, and solutions to individual and collective problems by exploring and applying advanced principles and methodologies  including upward and downward causation, the collapsing of wave patterns, the disentangling of energetic connections and ties, gene expression, and neuro-plasticity.
The underlying structure for inner development in this quantum field-based leadership coaching process is the triple transformation of the human psyche on its present journey towards the pinnacle of power and intelligence, comprising:
the Emergence from Unconsciousness
the Awakening of Consciousness, and finally
the Growing of Consciousness in all five core leadership dimensions.
HOW
Typically, during the course of a 12-session coaching contract we meet via telephone or Zoom video-conferencing to throw light on the psychological, cellular, and neurological processes, methods, conditions, difficulties, and personal experiences of inner development and transformation. The most important work happens between coaching sessions.
WHY
During these times of rapid change, evolutionary pressures requires that we accelerate our mastery in the art and science of Self-Reliance. This shift is taking the idea of democracy – SELF-GOVERNMENT – to an entirely different evolutionary level. For this reason primarily, the fostering of inner leadership capabilities, beginning with becoming an effective leader in one's own life, is rapidly becoming a quint-essential life skill to master.
WHO
This coaching process is for individuals, couples, families, and teams who aspire to improve some aspect of their relationship(s), career, finances, and/or health.
GETTING STARTED
Contact Colin Hillstrom directly for a complimentary 30-minute telephone consultation: (604) 780-0686 (cell/text)
BRIEFLY ABOUT COLIN HILLSTROM
Colin Hillstrom, BA (ec) has a broad background spanning financial planning, corporate finance, holistic healing, energy medicine, energy psychology, and consciousness coaching. Colin has worked with thousands of clients, has authored several books on wellness and self-mastery, and has consulted and designed several holistic wellness centers (one of which is recommended by Suzanne Somers in her bestselling book "Breakthrough: Eight Steps to Wellness"
More recently, Colin (also a certified sound therapist since 1997) has added a set of 12 alchemy quartz crystal singing bowls to his tool kit. He'd be delighted for you to have the experience of what alchemy sound vibration can do for you.
"Colin was a light for me in a midst of a storm. He was able to help me acknowledge the need for balance in all areas of my life. Colin gave me insight and easy tools that were simple and made huge changes in my life. I noticed as we worked on one or two areas of my life, it helped all the areas feel more balanced and manageable too. Anyone who is ready for change to get unstuck, and finally put dreams into action, would highly benefit working with Colin." Stacey Frizell, Calgary, AB, Massage Therapist and Intuitive Coach
CLICK HERE FOR MORE TESTIMONIALS
*Paramahansa Yoganada, author of "Autobiography of a Yogi"