"Thank you, Colin, for our session today.  With each session I can feel myself growing and expanding my capacity to be the best person I can be." Jennifer Buckler, Director, One Wellness + Spa, Canmore, AB, Canada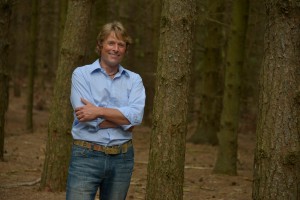 WHAT and HOW
Everything I do, I believe in expanding the scope and scale of human consciousness. I believe in listening from outside the circle.
The way I assist with expanding the scope and scale of human consciousness is through facilitating the deliberate and systematic mastery of the three keys to generating insights, ideas, and solutions to individual and collective problems.
WHO IS COACHING FOR
Coaching is for people who are eager to aim for the pinnacle of power and intelligence, who are inspired to access untapped, unused areas of their brain and mind, and who are open and willing to receive the appropriate assistance of an experienced 'mountain' guide who has experienced the sublime levels of consciousness from his direct knowledge, adoration, and self-discipline.
GETTING STARTED
The way to get started is with a complimentary 30-minute telephone exploration. Within the scope of the following statements, you will discover one or two very simple yet highly effective coaching tools that you can easily use on your own.
"Coaching is a powerful alliance designed to forward and enhance the lifelong process of human learning, effectiveness, and fulfillment." (from: "Co-Active Coaching")
"You can't make positive choices for the rest of your life without an environment that makes choices easy, natural, and enjoyable." Deepak Chopra, MD
WHAT IS CONSCIOUSNESS COACHING
For most people, consciousness is an elusive 'thing'. When we get coaching, however, it becomes real. You will discover that consciousness is like a software program that affects your awareness, your choices, and your vibration. How does it get better than this? As we keep coaching, you will discover this for yourself:
"The secret thread running through all existence is the evolution of consciousness. This evolutionary process has not been completed. Within the seeking and aspiration that move through humanity, there is an underlying pressure for the manifestation of a new level of consciousness. This new consciousness will refashion both our physical bodies and our mental capabilities into a new, integrated, and harmonious structure." (from "The Mind of Light" by Sri Aurobindo)
When you discover for yourself the truth of this statement, you will get excited and inspired about possibilities you never knew existed! This principle is validated by something that Einstein said, which is that THE SOLUTION TO A PROBLEM CANNOT BE FOUND AT THE LEVEL OF THE PROBLEM, meaning there is always another higher level.
BRIEFLY ABOUT COLIN HILLSTROM
Colin Hillstrom, BA (ec) has a broad background spanning financial planning, corporate finance, holistic healing, energy medicine, energy psychology, and consciousness coaching. Colin has worked with thousands of clients, has authored several books on wellness and self-mastery, and has consulted and designed several holistic wellness centers (one of which is recommended by Suzanne Somers in her bestselling book "Breakthrough: Eight Steps to Wellness"
More recently, Colin (also a certified sound therapist since 1997) has added a set of 12 alchemy quartz crystal singing bowls to his tool kit. He'd be delighted for you to have the experience of what alchemy sound vibration can do for you.
"Colin was a light for me in a midst of a storm. He was able to help me acknowledge the need for balance in all areas of my life. Colin gave me insight and easy tools that were simple and made huge changes in my life. I noticed as we worked on one or two areas of my life, it helped all the areas feel more balanced and manageable too. Anyone who is ready for change to get unstuck, and finally put dreams into action, would highly benefit working with Colin." Stacey Frizell, Calgary, AB, Massage Therapist and Intuitive Coach
CLICK HERE FOR MORE TESTIMONIALS
GETTING STARTED
Contact Colin Hillstrom directly for a complimentary 30-minute telephone consultation: (604) 780-0686 (cell/text)