"De-stresses deeper and more rapidly than years of meditation!" Nancy Watters, Victoria, BC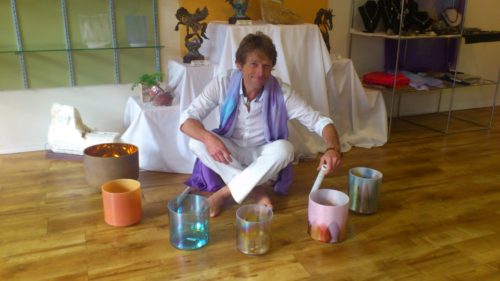 ABOUT THE CD (available as mp3)
ALCHEMY QUARTZ CRYSTAL SINGING BOWLS + CELLO
Crystal Sound Journeys is ideal for meditation, centering, concentration, or just sheer pleasure of listening. It is best to be enjoyed with a headset or a high quality sound system. Crystal Sound Journeys is a sonic journey in consciousness played exclusively with Crystal Tones alchemy singing bowls, accompanied by Vancouver based Meg Engel on cello.
Listening to the CD is the next best thing to being in a live sound bath (see events calendar). Even over a head set or speaker system, the sounds will positively effect your chakras, meridians, enodchrine systems, brain, cells and mind.
PURCHASE MP3 DOWNLOADS
Bandcamp (best for international purchases/downloads)
iTunes (Canada only)
Recorded in July of 2016 at Nimbus School of Recording.