NEW TRACK: I LOVE YOU 
Have a listen/buy your download here
EVENTS: Scroll down (on mobile) for upcoming events and ticket links, or click on the Events Calendar
Meet Colin: Watch a recent interview with Colin Hillstrom on Sound Healing & Consciousness
Colin Hillstrom is an "Outlier" in the field of coaching. His 'spiritual gift' lies in his innate capacity to connect people to their natural non-dualistic mind, otherwise known as the state of enlightenment.
Colin specializes in consciousness and in sound; he offers consciousness consulting and coaching to businesses and organization, and sound healing events and workshops for individuals and workplaces. Colin is a certified sound healer, consciousness coach and consultant, workshop facilitator, singer/songwriter, recording artist, spiritual innovator, and author.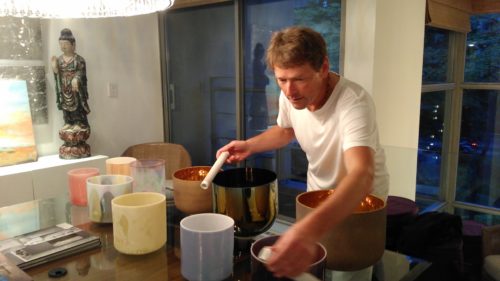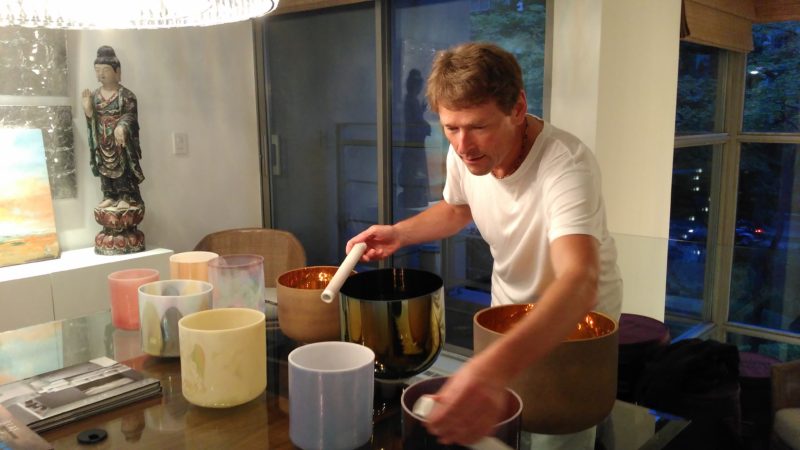 Colin plays some of the world's finest sound healing tools, the Crystal Tones brand of alchemy singing bowls. His set of 14 bowls contain several precious and semi-precious stones, including platinum (activate divine feminine consiousness), 24 karat gold (connect with spiritual abundance), azeztulite (activate I Am consciousness), pink tourmaline (emotional healing), serpentine (kundalini energy), and indium (cellular health).
VIDEOS
Watch Colin speak about emotional intelligence and the levels of conscousness as he prepares for a workshop on managing your inner power
Watch Colin speak on the subject of anger and health 
Watch Colin play sound bowls and speak about brain health, pt 1
Watch Colin play sound bowls and speak about brain health, pt 2