"During a time of great disconnect from myself and reality I pursued a lot of different therapy and worked with a lot of great people, but Colin's efficiency in getting me back to my core-happy-self was astounding." Chandra Crawford, Canadian Olympic Gold Medalist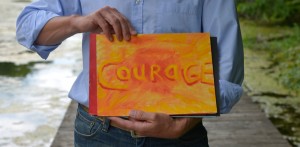 Conflict is the biggest cost factor in the life of an individual, a family, a community, an organization, a business, a country, and for humanity as a whole. There are people who thrive on conflict, but over time, conflict as a perpetual state, is not sustainable, and collapse of the system is inevitable.
This principle in action can be verified by observing what happens to an individual as struggle, strife, and stress erode any amount of personal success, satisfaction, and fulfilment: The personal energy crisis caused by a mis-management of one's vital life force results in ill health, mental disease, and emotional fatigue.
IT'S NEVER TOO LATE!
Conscious Conflict Coaching & Consulting provides clients with access to the prosperous power of peace by awakening higher levels of thinking and feeling. This approach to conflict resolution, prevention, and peace making offers a systematic holistic coaching approach that is featured in Colin Hillstrom's book Transformational Living.
Created by author and inventor Colin Hillstrom, an "Outlier" (Malcolm Gladwell) in the field of professional coaching, Conscious Conflict Coaching & Consulting:
Reduces stress, suffering, and strife
Reduces the cost of discord
Increases motivation and inspiration
Fosters creativity and empowerment of the self and others
Enhances the triple bottom line
Colin HIllstrom's Coaching Systems are significantly influenced by the teachings of Carl Jung, David Hawkins, Charles Fillmore, and Napoleon Hill. This approach embraces the power of knowledge and understanding. One of the best mediums for learning and self-realization are movies. Please check the movie category of Colin Hillstrom's blog for posts that are relevant to conflict resolution, prevention, self-transformation, and peace making.
GETTING STARTED
For information and appointments, contact Colin Hillstrom direct:
Cell/Text: (604) 780-0686 or e-mail: colin@colinhillstrom.com
STRAIGHT AND NARROW IS THE PATH… WASTE NO TIME! David Hawkins', MD, PhD, author of "Power Vs. Force"