"During a time of great disconnect from myself and reality I pursued a lot of different therapy and worked with a lot of great people, but Colin's efficiency in getting me back to my core-happy-self was astounding." Chandra Crawford, Canadian Olympic Gold Medalist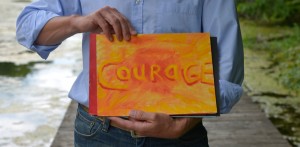 Conflict is the biggest cost factor in the life of an individual, a family, a community, an organization, a business, a country, and for humanity as a whole. There are people who thrive on conflict, but over time, conflict as a perpetual state, is not sustainable, and collapse of the system is inevitable. Consequences include:
Stress
Addiction
Compulsive behavior
Disease
Fatigue
Over time struggle, strife, and stress erode any amount of personal success, satisfaction, and fulfillment potentially causing ill health, mental disease, and emotional fatigue.
IT'S NEVER TOO LATE – GETTING STARTED
Colin Hillstrom is a Certified Solution-Focused Coach and trained by the Justice Institute of BC in the practice of Collaborative Conflict Resolution and ANGER MANAGEMENT.
For information and appointments, contact Colin Hillstrom direct:
Cell/Text: (604) 780-0686 or e-mail: colin@colinhillstrom.com
"I just wanted to say thank you. I am sure noticing a shift now. I really feel as though that grey cloud has lifted. I feel such a sense of calm and overall wellbeing. I enjoy life in a deeper way than I have before, I see things more clearly and I now notice all the possibilities around me. I wake up in the morning feeling good and looking forward to the day. Priceless. Thank you, Terri Litowitz, Vancouver, BC