"Thank you, Colin, for our session today.  With each session I can feel myself growing and expanding my capacity to be the best person I can be." Jennifer Buckler, Director, One Wellness + Spa, Canmore, AB, Canada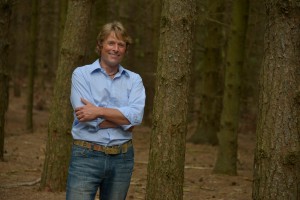 WHAT
Everything I do, I believe in re-contextualizing peak performance from the pinnacle of power and intelligence. I believe that true creativity happens on the outside of the mental fortress.
The way we succeed in performing from the pinnacle of power and intelligence is through a dynamic, systematic and intuitive Quantum-Field Coaching Approach that involves the "Three Keys to Changing Destiny:"
Awareness
Choice
Vibration
HOW
Typically, during the course of a 12-session coaching contract we meet via telephone or Zoom video-conferencing to throw light on all aspects of your life: Career, finances, health, relationships, love, recreation, personal growth, and home environment.
WHY
Peak Performance is a lifelong pursuit. We are complex beings; as we mature and progress, our many selves – physical, mental, emotional, and spiritual – change, transform, and evolve.
Looking great and expressing a lot of creative energy is easy during our 20's, 30′, and 40's, but then, what? The question really is what do you expect of yourself in your 50's, 60's, 70's, 80's, 90's? How do you want to experience and celebrate your 100th birthday? And how conscious and alive do you want to feel on your final exhale?
The 'Peak of Life' is rarely reached early on. This peak is not physical, it is the pinnacle of power and intelligence, it is a state of consciousness. With the help of an experienced 'Mountain Guide', one who has navigated the terrain, anyone with sufficient deep driving desire will spiral upwards, swiftly.
WHO
My clientele consists primarily of self-employed creative professionals, wellness professionals, social entrepreneurs, professional artists, and performing artists. However, I will work with anyone who expresses a strong aspiration for self-healing and personal transformation.
GETTING STARTED
Contact Colin Hillstrom directly for a complimentary 30-minute telephone consultation:
(604) 780-0686 (cell/text)
BRIEFLY ABOUT COLIN HILLSTROM
Colin Hillstrom, BA (ec) has a broad background spanning financial planning, corporate finance, holistic healing, energy medicine, energy psychology, and consciousness coaching. Colin has worked with thousands of clients, has authored several books on wellness and self-mastery, and has consulted and designed several holistic wellness centers (one of which is recommended by Suzanne Somers in her bestselling book "Breakthrough: Eight Steps to Wellness"
More recently, Colin (also a certified sound therapist since 1997) has added a set of 12 alchemy quartz crystal singing bowls to his tool kit. He'd be delighted for you to have the experience of what alchemy sound vibration can do for you.
"Colin was a light for me in a midst of a storm. He was able to help me acknowledge the need for balance in all areas of my life. Colin gave me insight and easy tools that were simple and made huge changes in my life. I noticed as we worked on one or two areas of my life, it helped all the areas feel more balanced and manageable too. Anyone who is ready for change to get unstuck, and finally put dreams into action, would highly benefit working with Colin." Stacey Frizell, Calgary, AB, Massage Therapist and Intuitive Coach
CLICK HERE FOR MORE TESTIMONIALS