"Colin's process allows you to experience having an open channel with your higher Self. Thanks!" Dr. Deb Derbyshire, ND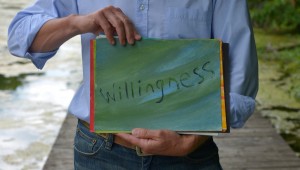 STRESS TRANSFORMATION, CREATIVE EXPRESSION & THE POWER OF CHOICE: Discover the Hidden Determinants of Human Behavior, Inspiration and Fulfillment in the Workplace and at Home
QUICK START: Begin with this spontaenous 8-minute video filmed by Colin Hillstrom.
When we understand the nature of consciousness, we understand everything and we can move on and up to better and better feeling states of being.
When we understand the hidden determinants of human behavior, we can easily and effortlessly transform and transcend drama, conflict and stress.
When we understand how to work with the THREE KEYS TO CHANGING DESTINY, we will experience fulfillment in the workplace and at home.
None of this is rocket-science. The best movies show us how ordinary people can transform themselves. Our lives are no different, the potential for real change and transformation is a hidden seed in us all.
Colin Hillstrom's workshops are designed to facilitate this process of individual and collective transformation. The underlying method is always the same, yet the specifics are taylored to your specific circumstances and needs.
QUICK STEPS
Start by watching this 8-minute video.
Then, contact Colin Hillstrom directly to explore the possibilities. Workshops can be facilitated in 1-5 hour increments, with or without sound or songs. Follow-up workshops, coaching, or training via Zoom video-conferencing, in-house or at retreat settings will augment long-term change and success.
Call or text Colin Hillstrom direct at: 604.780.0686.