"Participants (in Colin's workshops) will gain tools to better understand themselves and to live to their full potential." Julie Seibt, Global Yoga Teacher, Canmore, AB
WHAT EVERY LEADER SHOULD KNOW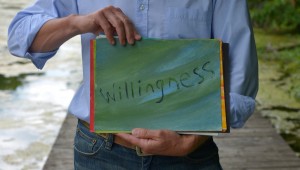 Conflict is the biggest cost factor to any organization. Conflict sabotages individual and collective creativity, efficiency, productivity, and profitability, which are directly effected, as is evident in world class team sport performances, by fluidity. How does fluidity relate to surviving and thriving in business?
According to Fast Company's feature article of their Feb'12 issue, "Modern Business Is Pure Chaos." Leaders of Generation Flux agree: "There is one certainty: The next decade or two will be defined more by fluidity than by any new, settled paradigm; if there is a pattern to all this, it is that there is no pattern… But Those Who Adapt Will Succeed."
"Business Leaders Need To Be Creative, Adaptive, And Focused…"
Fluid Team Dynamics are Generation Flux's secret for successfully navigating uncertainty and ambiguity. Fluidity and flow ensure that throughout the entire organization all participants, regardless of position, status, or otherwise, process challenge and change @ lightning speed.
The rapidly increasing pace of challenge and change demands that we engage with life from a higher level of thinking and emoting.
"You cannot solve a problem from the same level from where it was created." Einstein
Creating Fluid Team Dynamics is the key strategy for organizational success in the 21st century because it naturally allows for generating insights, ideas, and solutions to individual and collective problems by everyone.
GETTING STARTED
Call or text Colin Hillstrom direct at 604.780.0686 to arrange for a complimentary 30-minute telephone consultation.