"Colin has a great heart spirit, and is able to bring his audience to love. He sets the tone of playfulness, as well as honoring the deep powers of spirit." Nancy Shipley Rubin (Hawaii), author of "The Manifesting Codes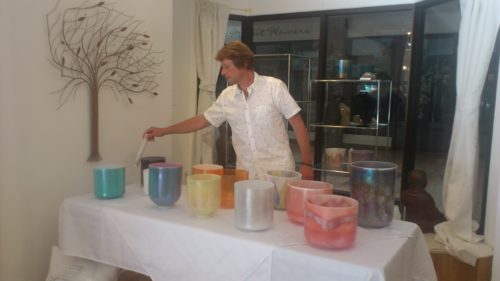 UPCOMING EVENTS
There are seven CHAKRA SOUND BATH & MEDITATION events scheduled in Vancouver between November 18 and December 10. This allows for an opportune time to accelerate:
Self-Healing
Personal Transformation
Brain Development
BioPhotonic Activation
Here's a brief video clip featuring one of the themes that I have recorded.
For tickets and information, visit Eventbrite. The seventh and final event is held at Dharma Movement Company (DMC) by donation. Visit DMC as pre-registration is required.
For more details, and for additional coaching and consulting, please contact Colin Hillstrom direct: 604-780-0686 (cell/text)