Colin has a great heart spirit, and is able to bring his audience to love. He sets the tone of playfulness, as well as honoring the deep powers of spirit. Nancy Shipley Rubin (Hawaii), author of "The Manifesting Codes****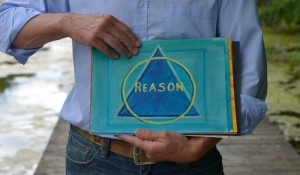 Emotional Intelligence (EQ) is like a "Stairway to Heaven." As illustrated in the image below, by accessing the consciousness logic, abstraction and reason we will eventually break out of the circle of limited, conditioned thinking and feeling. This is part of the QUANTUM JOURNEY: As we transcend the levels of reason, we enter the consciousness of love where our Heart, Mind and Will are governed by the energy of reverence, adoration, respect, and tenderness.
By elevating EQ we also cultivate Social Intelligence (SQ). Like Emotional Intelligence, SQ spans a very broad scope and scale of power and intelligence. It is the purpose and focus of the QUANTUM JOURNEY workshop series to assist individuals, couples, families, teams and entire organizations to elevate the Heart, Mind, and Will towards the sublime states of consciousness and awareness where we approach our Body, Life, and Mind with Strength, Wisdom, Beauty, and Perfection.
Starting with a telephone consultation, we will use coaching wheels from Colin Hillstrom's book TRANSFORMATIONAL LIVING, to begin your exploration. This process:
Promotes deeper understanding and fostering of EQ
Helps prevent stress, struggle, and strife
Enhances creativity, productivity, and profitability
Generates greater abundance in health, relationship, career, and finances
Ultimately, this approach invites people to engage with challenge and change from a higher level, resulting even in a prevention of conflict in the workplace and at home.
GETTING STARTED
For a complimentary 20-minute consultation, call or text Colin Hillstrom direct: 604.780.0686