Fast Tracking To Our Higher Evolutionary Potential: A Universal Project for Individuals, Families, Communities, Teams, and Organizations to Build the New World from Our Inner Goodness.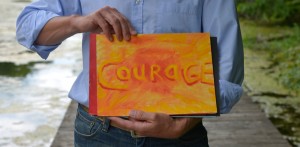 We live in times of rapid change. This provides the opportunity to co-create an incredible evolutionary event: Life on Earth with peace, no poverty, pristine nature, and hi-tech for One and All!
What stands in the way? How can we accomplish this big feat?
The answer lies within One and All. The method is called "Mastering the Powers of Intuition, Creativity and Choice." It's for everyone!
FAST FORWARD
Let's imagine it is six months from today and millions of people from all cultures across the planet have successfully transformed some of their negative habits and patterns just by listening in and by acting creatively on their inner knowing of what's right and better for them.
In the process they learned how to make uplifting choices, how to be more creative, and how to reap the rewards of self-directed empowerment. What fun!
WHAT HAPPENED?
Without following any outside rules, dogma, or codes of conduct, these people just respected and honored what their inner voices suggested they do less of or could stop themselves from doing entirely. It was this simple!
What's even better, these people had lots of fun doing this because of the creativity and choice involved in the process. This process is called THE ZERO AGREEMENTS; here's how it works:
You look at the core areas of your life: Career, finances, health, relationships etc.  Download the template 3cflow-life-energy-wheel here.
You ask: What are three things that are working well in these areas, and three that are not?
You contemplate: What do I already know that I ought to stop myself from doing?
You journal: Take notes of your insights. (start a separate journal)
You get creative: What changes can I say YES to? What am I not willing to give up, yet?
You formulate your strategy and you make an agreement with yourself.
You review on a daily basis how you are doing without judgement or punishment. (on-line support will be available)
EXAMPLE
Upon some self-reflection, people decided, and agreed, to consume no more than a certain quantity or quality of something, or give it up entirely just for a day, maybe for 7 days, an entire month, or even multiples of such increments of time. Here are some examples:
Some stopped themselves from smoking more than four cigarettes per day, meaning zero cigarettes after the fourth had been smoked that day, and they realized that it was easier than they had thought!
Some stopped themselves from watching TV after 10pm, meaning zero TV after 10pm, and they realized that they actually slept better, woke up more refreshed, and had more energy the next day!
Some stopped eating foods that were sprayed with chemicals, switching to at least 80% organic, meaning no more than 20% non-organic food, and they realized that they could afford it, feeling a sense of relief for going in the right direction, and making a difference ecologically!
Some stopped drinking more than one glass of beer or wine per meal, meaning zero alcohol after one glass had been consumed, saving themselves money and headaches!
Some stopped themselves from drinking coffee after 2pm, meaning zero caffeine after 2pm, realizing that consuming a stimulant was a foolish choice for dealing with fatigue; they soon ate lighter lunches, supplemented with digestive enzymes, and enjoyed a natural energy drink in the afternoon!
Some stopped themselves from talking down on themselves, meaning zero dis-respectful self-talk; they soon realized a natural self-induced boost to their self-esteem! (plus the savings on quitting the shrink!)
Some stopped procrastinating on exercise, meaning zero deviation from a commitment made to oneself, and they enjoyed feeling more energized, being lean, and better sex:)
Some stopped lying to their spouse after 50 years of marriage, meaning zero dishonesty; they realized how liberating truthfulness is! Their love flourished and their hair started to regrow!
Some men stopped using a toilette like a urinal and started sitting down, meaning zero frustration for those women who were next in line; they got more hugs and free beer!
Some stopped themselves from participating in gossip, meaning zero participation in conversations that lack the intent of improving life, intelligence, and freedom, realizing the importance of being a benevolent force in life! They suddenly seemed to have better LUCK in their lives!
Some stopped telling inappropriate jokes, meaning zero attention getting at the expense of others, realizing how fragile we are! Their hearts started opening…
Some stopped eating more then two cookies a day, meaning zero cookies after two had been consumed, realizing it was just a habit that jeopardized their brain health and their teeth!
Some stopped themselves from being in relationships that felt wrong, meaning zero compromise on what does not feel right; they soon realized that integrity is not situational or circumstantial, and that as we do one thing, we do everything, and that it starts with oneself.
GET THE PICTURE?
You probably know, like the rest of us, what it is that you really ought to stop yourself from thinking, saying, or doing if you were completely honest with yourself.
BENEFITS
What's in it for you? Through my personal and professional experience I know without a shadow of a doubt that creating and honoring your very own Zero Agreements will:
Improve your communication skills
Set healthy boundaries with yourself and with others
Increase your energy
Boost your self-confidence
Enhance your creativity
Raise your empowerment
Replace energy draining compromise with creating invigorating win/win
Enhance your relationships
Align with your true life purpose
Sprout your seeds of true greatness
Access your ally, your Soul.
GETTING STARTED
Get in touch, let's talk. Together, we can be creative in the way that this will work for you. This program is available for:
individuals, couples, and families
executives, teams, and organizations
Call or text Colin Hillstrom direct: 604.780.0686